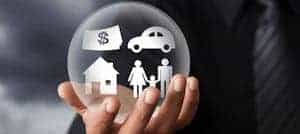 If you are asking are trusts registered, then you are either thinking of establishing a trust for reasons of privacy or if you are trying to track down a trust.
As a general rule, trusts are not registered. In fact, one reason why trusts are so attractive, especially to high-net-worth individuals, is because trusts are private. Unlike property that passes through probate, which passes through the court and becomes public record, trusts do not need to be registered in New York in order to be effective. When you transfer property to a trust, you do not need to let the public know who the beneficiary of the trust is.
However, when you transfer real property to the trust, the public record will show that the property is owned by a trust. But this will not include any information other than the name of the trust. For example, if the address of the property is 123 Purple Lane, the public record will reflect that it is owned by The 123 Purple Lane Trust. The public record will not reflect who are the beneficiaries, the people who ultimately benefit from the trust. It will not register who is the trustee of the trust. And it will not show who established the trust.
Many types of irrevocable trusts have to be registered with the Internal Revenue Service because they need to get their own Employer Identification Number (EIN). Here, they also need to provide the name of their beneficiaries because when distributions are made, taxes need to be paid. However, this information is not available to the public.
An exception to this rule is a charitable trust. Trusts with a current charitable interest have to be registered with the Attorney General in New York, no later than 6 months after the charitable interest becomes current. This includes charitable lead trusts, charitable remainder trusts (when the charitable remainder interest becomes current), and trusts with wholly charitable purposes, including private foundations and public charities organized in trust form.
Generally, however, trusts are not registered in New York. If you are asking are trusts registered, we at the Law Offices of Albert Goodwin are here for you. We have offices in New York, NY, Brooklyn, NY and Queens, NY. You can call us at 718-509-9774 or send us an email at attorneyalbertgoodwin@gmail.com.