There may come a time when an elderly loved one can no longer manage their own affairs such as paying bills, banking, managing investments and taking care of their day-to-day living needs. If your relative has been diagnosed with a serious illness, has suffered a stroke, is disabled or has dementia or Alzheimer's and is showing signs of memory loss, confusion and forgetfulness, it may be time to establish a guardianship for your relative.
Since the New York guardianship laws are complex, the expertise of a New York guardianship, probate and estate attorney is required. If you need a consultation with a guardianship attorney, you can send us an email at [email protected].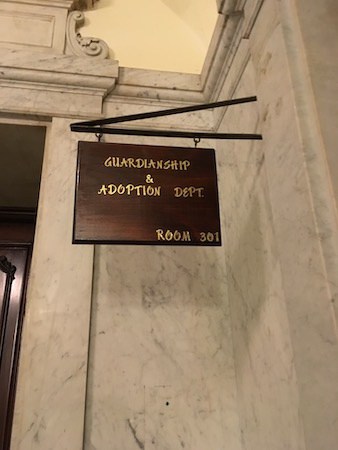 A Guardianship Can Protect Seniors from Financial Abuse
It is an unfortunate reality that there are some relatives in New York who will use their relationship with an elderly person to their own gain.  While elder abuse can take many forms, financial abuse can be one way that a trusted loved one of an elderly person can happen without them even realizing that it is going on.  If you believe that you have an elderly loved one that is the subject of financial abuse, the first call you should make is to a New York elder law attorney with experience in dealing with elder abuse and guardianship.
Often, financial abuse is not as obvious to family members as physical abuse.  Financial abuse is still a serious matter, however, and there are clues to look for to see if it is happening to your loved one.  If the elderly person in your life has handed over control of his or her financial care to a family member in the form of a power of attorney, for example, there could be some major red flags to look for to see if there is financial abuse going on.  One thing to look for is whether or not your loved one is still receiving the bank statements and know what is going on with his or her account.  If it appears that your loved one does not know what is going on, while at the same time money or valuables are starting to go missing, it is time to take action.
The surest way to fight financial abuse is to petition to be your loved one's guardian.  While no one wants to think about their mother, father or other loved one not being able to make decisions for themselves, this can be the best way to secure that loved one's finances.  Becoming a guardian is the best way to stop someone who is taking advantage of a loved one financially, even if they are using a power of attorney.
Through petitioning for guardianship with the assistance of a New York elder law attorney, you can help your parent gain control over his or her money.  The first step is to have an emergency guardian appointed so that accounts can be frozen.  This will keep your brother or sister from gaining access to your loved one's money while the guardianship proceedings are going on.  Once a guardian is appointed, the accounts can be under the guardian's control, meaning that it would not be possible for a financial abuser to take any more money.  You can also petition for a full accounting if the suspected abuser has been given power of attorney over your relative.  This way, there is a better chance that you will find out where your loved one stands financially.
Establishing a Guardianship and Appointing a Guardian
Under New York law, there are two major types of guardianships. The most widely used type of guardianship for elderly persons who have suffered a brain injury, brain disease such as dementia and who are mentally or physically incapacitated is a guardianship under MHL Article 81. New York law requires that the guardian be at least 18 years of age or older and also a legal resident or U.S. citizens. Typically, a guardian of an elderly person is usually an immediate adult family member such as a son, daughter, grandchild, niece, nephew or sibling.
However, the New York Surrogate's Court also has the jurisdiction to appoint a qualified non-related person to act as guardian where there is no immediate family member available. A guardian can be appointed as both the guardian of the person and the property or there can be two separate guardians appointed, one as guardian of the person, and one as guardian of the property. For instance, a son or daughter may be appointed as guardian of the person, but a financial advisor such as a CPA or accountant or legal advisor such as a lawyer may be appointed guardian of the property.
Guardianship Duties
The guardian of the person takes care of the person's living needs, such as grooming, bathing, meals, house cleaning, grocery shopping and healthcare needs, including medical, dental and nursing, transportation and any other personal day-to-day needs. The guardian of the property takes care of paying bills, banking, property management, collecting rents, managing the person's business and financial accounts, filing income tax returns, obtaining government benefits such as social security, VA, Medicaid, SSI or Medicare and any other government benefits. Here is more about the responsibilities of a guardian.
Determining when to establish a guardianship is a family decision. The legalities and requirements of establishing a guardianship should be discussed with an experienced New York probate and estate attorney. The attorney can prepare and file the required documents with the court and attend court hearings as well as assist with any tax matters.
If you wish to speak to a New York guardianship attorney, call the Law Offices of Albert Goodwin at (212) 233-1233 or (718) 509-9774.