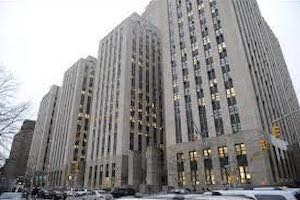 Most people think that it is cheaper to pay for the fine on their traffic ticket than to get a traffic court lawyer. However, if you add up all the financial and non-financial costs of the consequence of having a traffic violation conviction, getting a traffic court lawyer to fight the ticket will be more cost-effective in the long run. If you would like a consultation, you can send us an email at attorneyalbertgoodwin@gmail.com.
Costs to consider when you get a traffic violation conviction, aside from the fine and court surcharge, are the increase in insurance premiums for at least 3 years (the minimum length of time a traffic violation conviction stays on your record), Driver Responsibility Assessment Fee of $300, your time in having to appear before the court, and the conviction's possible effect on your present or future employment (especially if you need a driver's license for a living, such as for Uber drivers).
What Can a Traffic Court Lawyer Do For You
Although results are not always guaranteed, a good traffic court lawyer can have the ticket dismissed, can save your driver's license from permanent revocation, can have the charge reduced, can have the penalty reduced, or can lift a suspension of the license. If you've had persistent traffic violations, and excessive speeding tickets, or a citation for having passed a stopped school bus, a traffic court lawyer can help you. Even if you've had several DWIs or DUIs with more than 20 points on your driving record and are currently facing permanent revocation of your license, we can help you keep your license. If you've been charged with vehicular manslaughter for having killed a pedestrian, we can help show that there was no negligence on your part. A traffic court lawyer will know several strategies on how to get your penalty reduced or charge dismissed.
If you have traffic ticket problems, we at the Law Offices of Albert Goodwin are here for you. We have offices in New York, NY, Brooklyn, NY and Queens, NY. You can call us at 718-509-9774 or 718-509-9774 or send us an email at attorneyalbertgoodwin@gmail.com.