My name is Albert Goodwin, Esq, and I am a Long Island estate lawyer with over a decade of experience. I can help you win a lawsuit, protect your inheritance or close out an estate. I have helped hundreds of families achieve their legal goals.
Although my main office is in Manhattan, I treat my Long Island clients like family. I graduated from Hofstra University School of Law in 2007 and have many other professional ties to Long Island, including a decade of successful law practice in the Nassau County and Suffolk County courts. Here is the contact information for my Long Island Office:
Albert Goodwin, Esq.
1225 Franklin Ave, Suite 325
Garden City, NY 11530
Tel. (516) 777-0647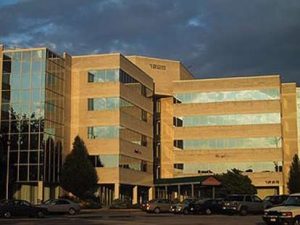 Here are the things that I can help you with as a Long Island estate lawyer:
Litigate an Estate on Long Island – I will fight hard to get you the most out of your estate. Whether or not your side wins depends not only on the facts but also on the persuasiveness and conviction of the Long Island estate lawyer who is arguing your case. I can excel on your behalf in the following areas:
Fighting will contests
Defending will contests
Trust Contests
Fights over the estate's property
Claims of a spouse
Questions of kinship
Removal of Executor
Unclear will or trust
Accounting of the estate's assets
Theft from the estate
Active Business of the estate
Probate a Long Island Estate – I help people close out Long Island estates in the shortest possible period of time. I know my way around the Nassau County Surrogate's Court and Suffolk County Surrogate's Court. This helps me finish up your probate or administration case without unneeded expenses and delays.
Make a Will or a Trust – From a simple will to complicated multi-generational trusts, I provide estate planning services that are very effective in accomplishing your goals. I am a Long Island estate lawyer who can make a quick will for you, ensure that your business is transferred smoothly to the next generation and help you save on estate taxes.
I know the Nassau County and Suffolk County Surrogate's courts, and I will do my absolute best to be ahead of your opponents. As a Long Island estate attorney, I stand ready to fight for you in any type of estate litigation.
If you need competent representation for your Long Island estate,  speak with an experienced Long Island estate lawyer – call me at (516) 777-0647.