New York Estate Attorney With a Record of Client Satisfaction and Fast Results
Albert Goodwin, Esq. is a leading New York wills, trusts, estates and elder law attorney who consistently achieves superior results, is widely praised by his clients and is respected in the legal community.
Our law firm has helped hundreds of people just like you. We have secured millions of dollars for our clients. We can use our knowledge and experience to help you preserve your estate and pass it on to the next generation.
We have a few changes and recommendations related to the coronavirus:
We are mostly working remotely, through phone, remote meeting software, email and mail.
New York State temporarily authorizes remote notarization and remote execution of all legal documents, including wills, trusts and estate litigation documents. You can get in touch with us to discuss the details of how we can make your will or trust, probate your loved one's estate or litigate a lawsuit remotely and without contact.
The courts are mostly working remotely. This translates in longer waiting times for all legal matters, including probate and estate.
Because the court waiting times are so much slower, it is even more imperative to create a trust, in order to avoid the probate process, which is now more lengthy than ever.
It is more important than ever to create a power of attorney for an event of disability, so that your loved one can make financial decisions for you.
It is also important to create a health care proxy, to designate a loved one to make decisions for you in case you will no longer be able to make decisions for yourself due to illness.
If you need an emergency will, power of attorney or healthcare proxy, or you need to apply for emergency Medicaid, we can have an emergency plan set up quickly.
You can get in touch with us and set up an emergency estate plan or start a court proceeding. It will be done safely, remotely and without contact.
HAVE A QUESTION ABOUT OUR SERVICES?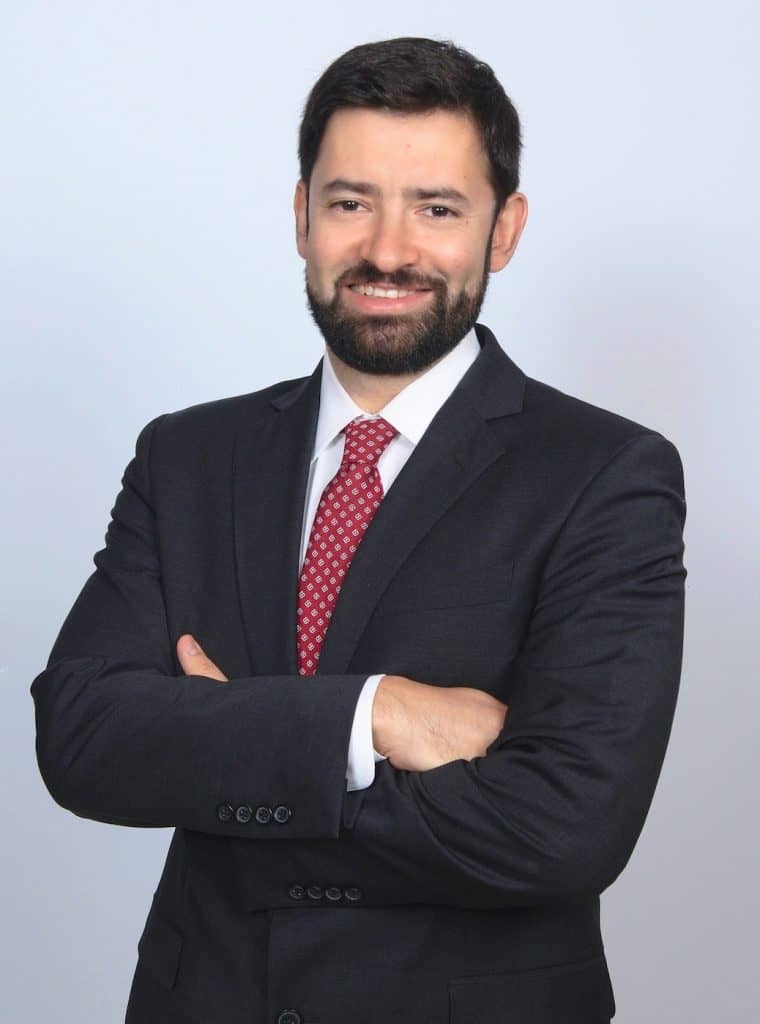 Albert Goodwin is an experienced New York estate lawyer who has successfully represented clients all over NYC. He is your local estate lawyer near me - he has experience in all parts of the city and beyond, including New York County (Manhattan), Kings County (Brooklyn), Bronx County, Queens County, and Richmond County (Staten Island). He has also successfully litigated estates in Nassau County and Suffolk County in Long Island, as well as in Westchester County (the White Plains court).
If you are looking for a New York City estate attorney, contact Albert Goodwin, Esq. Give us a call at (212) 233-1233.
We look forward to securing your estate for generations to come.
New York City Estate Lawyer Albert Goodwin, Esq.
Average rating:
5 reviews
Oct 10, 2018
During a long, drawn-out estate settlement, I was very fortunate to have Albert Goodwin as my attorney. He is extremely competent, straightforward, and very effective. Albert was my confidant and legal guide as he tackled my case. I always felt that he was looking out for my interests and giving me sound advice. Prior to Albert's involvement, my case had come to a halt. He moved it along and brought it to a satisfying conclusion. I attribute my eventual success solely to Albert's actions. I greatly appreciate all that he did for me. Russell Kivatisky, Ph.D.
Sep 2, 2018
My husband died in Australia on a scuba diving vacation that turned out to be to much for his heart, leaving a substantial estate.
Before I was aware of what was going on his sister rushed in naming herself next of kin, claiming that her brother was divorced attempting to cheat me out of my inheritance.
I was devastated at the loss of my a strained yet very loved husband.
I spoke to some attorneys in the state of North Carolina where I reside however I was informed that they were unable to take the case as my husband's estate was in New York, therefore I would have to acquire a New York attorney.
I went on the internet and just prayed that the lord would bless me with a good attorney, I was blessed with not just a good attorney but a great one.
A tearful frantic call to a busy Albert Goodwin, who to my surprise answered his phone, after all it was after hours but this man was still there, upon hearing my situation told me he would move some things around and would be happy to take my case, I think he disliked the way I was being treated.
This is a great firm they helped me every step of the way even though I lived out of state.
Mr. Goodwin took control of this situation we became a team, he requested documents once he had those documents my worries were over, soon I was executive of my husbands estate executing his wishes as I know he would have wanted.
I will never forget Mr. Goodwin's last words to some people we will not name, "After All She Is His Wife"
Thank you for everything.
Mrs. Michele Hines Diaconescu.
Jul 26, 2018
He took a case that another lawyer refused to take and got us a settlement. Very happy with his abilities as a lawyer.
Mar 19, 2017
Mr. Albert Goodwin, Esq., represented me as the beneficiary of a trust. This very complicated & difficult issue had been unresolved for 24 years!

I finally received my rightful share, only after Mr. Goodwin used his intelligence, observational skills & foresight to win. He has excellent morality...something sadly missing in most people in the 21st Century.

I am thankful & grateful I hired Mr. Goodwin as my attorney. He went above & beyond to win. I highly recommend his services.
Dec 20, 2016
Mr. Albert Goodwin, Esq. does your legal matters correctly the first time. He does his legal work in a very effective and sensitive way. In my case the legal work was for a will, health care proxy and power of attorney. He has become the go-to-man for me to find an appropriate lawyer- an additional great benefit of our professional relationship. I recommend Mr. Albert Goodwin, Esquire highly.