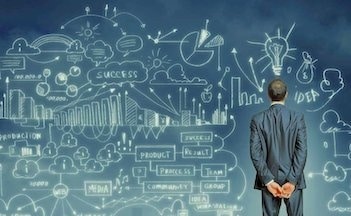 Everyone knows that a startup needs a lawyer; but what does a startup lawyer actually do? A startup lawyer will be able to advise a business owner or founder on how to structure the company, draft employment and independent contractor agreements, handle commercial real estate transactions, protect and license intellectual property rights, provide representation on financing transactions, counsel on day-to-day legal matters, and advise on exit strategies for mergers and acquisitions.
Forming the Company
When starting a company, what a startup lawyer will do is explain to the business owner the pros and cons of having a S-corporation vs. C-corporation vs. limited liability company (LLC). It would all depend on the goals of the startup founder or business owner, how he plans to acquire financing, how he wants to keep and incentivize his employees, and whether he sees an exit of selling the business in the future.
Once the business owner decides on the entity to be formed, what the startup lawyer will do is prepare the documents required to form the company. This could be in the form of a certificate of incorporation, articles of organization, shareholders' or members' initial resolutions, directors' or managers' initial resolutions, by-laws, shareholders' agreement, subscription agreement, or operating agreement. The startup lawyer will assist in the publication requirements for the entity formation and file the necessary federal and state S-corporation election documents, if applicable. As part of the package, what the startup lawyer will also do is obtain the Employer Identification Number ("EIN") for tax and banking purposes and other necessary state licenses or permits, such as the sales tax permit.
Dealing with Employees and Independent Contractors
Once the corporation is formed and allowed to engage in business, what the startup lawyer will do is provide the business owner with an employee handbook and template agreements for employees and independent contractors for its hiring requirements. The handbook and template agreements must be compliant with federal and state laws.
Employee handbooks are important to document general employment policies and standard practices, such as leaves, overtimes, and disciplinary procedures. Employment agreements need to be detailed to contain, at the very least, the employee's job title, job description, and expected compensation. Independent contractor agreements have to be framed in a language respecting the contractor's independence in order for the relationship to be considered an independent contractor, and not of employment. In all these cases, confidentiality and non-disclosure agreements or clauses have to be included, as well as provisions on the ownership of intellectual property created during the term of employment or in the independent contractor relationship. Termination either for cause or at will should also be documented in order to properly protect all parties, especially in the case of a potential dispute.
For emerging companies that seek to incentivize co-founders and valuable employees with technical and industry experience, what the startup lawyer will do is assist the business owner in obtaining a 409A valuation for its stock and prepare a stock plan with option grants and the possibility of issuing convertible notes for future investors.
Commercial Real Estate
To get the business started, a business owner might need to lease commercial spaces or buy investment properties. Because of the large amount of investment required, buyers and sellers are generally legally represented in the sale and purchase of commercial or residential real estate. The startup lawyer will help the business owner negotiate the best reasonable terms for leases, sales, and purchases.
Intellectual Property Rights
A startup lawyer can help the business owner protect, license, and enforce intellectual property rights. Although there are some intellectual property rights that do not require registration, federally registering a trademark or copyright has its advantages. Although copyright exists at the moment of creation, copyright registration is required before one can enforce rights via lawsuit. Computer software is subject of copyright registration. Registering a trademark gives the public notice of your claim and ownership over the trademark. To manage the business owner's intellectual property rights, what the startup lawyer will do is prepare licensing agreements to monitor, monetize, and protect these intangible assets.
Financing Transactions
Founders typically begin their business when they have a bright idea, a working prototype, or looking to focus on the project full time. During this pre-seed round, founders finance it by themselves, borrowing from family or friends, or obtaining a personal loan for their business. Once they start operating and earning some revenue, they can get seed capital from angel investors and crowdfunding. After getting seed capital and making it through, they can start Series A funding (though not all companies reach this point) to improve their distribution systems or establish a business model. Here, venture capitalists invest amounts ranging from $2 to $5 million, in exchange for 10%to 15% equity. When startups have an established user base and working business model, and need capital to scale, startups tap Series B funding ranging from $6 to $10 million. Companies who reach Series C funding are normally mature companies at the brink of acquisition. The startup lawyer should be able to advise the founders on the type of securities to be offered for the different types of investors in each stage of raising capital, including angel, seed, and venture capital financings.
What Does a Startup Lawyer Do in Day-to-Day Legal Matters
Once the business is up and running, daily legal issues may confront the business owner, such as breaches of contract, termination disputes, and vendor or supplier issues. Consulting with a startup lawyer and making sure correspondence is reviewed by a lawyer before publishing it can save the business owner thousands of dollars in avoiding protracted litigation.
Exit Strategies
At this point, there is an offer to acquire the business, which provides the successful business owner with a profitable exit. What does a startup lawyer do? To ensure your rights are protected, the startup lawyer can advise the founder on the types of merger transactions, whether it be acquisition of assets, of stocks, a forward merger, or reverse subsidiary merger, whether consideration should be cash, stock, or a combination of both. The startup lawyer can explain carveouts, earn-outs, and closing conditions.
Although one lawyer cannot possess expertise in all of the above aspects of law, a good startup lawyer will have access to quality specialists he can collaborate with, especially in M&A and corporate securities, as well as junior staff, associates, and paralegals to get day-to-day needs covered at a cost-efficient basis.
If you have questions about what a startup lawyer can do for your business, consider the Law Offices of Albert Goodwin. We can be reached at 718-509-9774 or 718-509-9774.