The intention of the New York's Dead Man's Statute, CPLR §4519, (originally enacted in 1851), is to protect the assets of a New York decedent's estate and the surviving heirs from unverified claims regarding verbal statements made by a decedent prior to death or a testator who is mentally incapacitated.
What this means is that the statute makes a witness legally incompetent to testify in an estate litigation action regarding any conversations the witness may have had with the decedent prior to death that may pertain to the witness benefiting from inheriting the decedent's assets after the decedent's death, unless there is another witness present.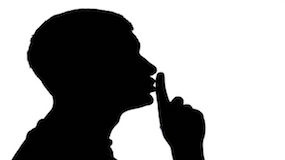 Example: Let's say your aunt Sarah verbally promises you on her deathbed ownership of her house. At the time she makes the promise, there are no other witnesses around. After she dies, you find out that she had a valid will in place leaving her house to her daughter. You decide that you want to contest the will.
Your testimony would not be valid under the Dead Man's Statute, unless your aunt had actually signed the deed transferring ownership to you prior to her death and she was of sound mind at the time she made the transfer or she named you as beneficiary in her will, and there was inconsistent language as to who had the right to inheritance under her will.
If your aunt died intestate, without a will, you may still be able to inherit the house if she had no other beneficiaries or heirs. However, if she had a surviving spouse, children, grandchildren or siblings, they would have preference under the New York intestate laws to inherit her property.
What Are the Exceptions to the New York Dead Man Statute?
There are a couple of exceptions that apply to the Dead Man's Statute in New York regarding estate litigation cases as follow:
• Where the estate offers evidence or questions an interested witness/beneficiary of a New York decedent's estate about conversations with the decedent prior to death relating to the bequest to the witness; and/or
• When the estate fails to object to a will contest matter and then loses its right to use the Dead Man's Statute defense in which to object.
Overall, the Dead Man's Statute serves its purpose of protecting a decedent's estate and the heirs from unsubstantiated claims after a decedent's death, but is tricky to deal with, and is easier to trigger or give up then some people think.
New York Probate and Estate Attorney
If you are involved in a will contest or other estate matter and wish to either make a claim against an estate, fight an estate claim or need assistance regarding other estate matters, it is recommended that you hire a New York probate and estate attorney to represent you regarding the matter.
If you wish to speak to a New York estate attorney, call the Law Offices of Albert Goodwin at (212) 233-1233.