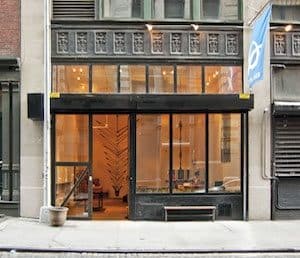 Whether you are buying or selling a shoe repair, hair or nail salon, barbershop, laundromat or dry cleaners, there are things that you should do and things you should watch out for. We are a law firm that conducted dozens of storefront transactions all over New York. We are writing this article to share our experience. If you would like to speak with us, you can give us a call at (212) 233-1233.
Things that a Buyer Needs to Do
There are things that a buyer needs to do to ensure that they are getting a good business for a fair price and that they avoided any future problems as much as possible.
Enter into a Contract – If you think you're getting a good deal for a solid business, make sure that no one else is going to buy the business while you're doing your research.
Non-Compete Agreement – For all service businesses that you are going to buy, you will need to ask the seller to enter into a non-compete agreement. For example, you may require the seller to not service the area within a three mile radius of the business being sold for the next three years.
Perform Your Due Diligence – make sure you examine the financial records for the business, such as tax returns and bills from suppliers. Even though many local service area businesses are cash-based, you still need something to go by when determining if you're paying the correct amount for the business and to have a business plan that accounts for the amount of income you expect to get from the business.
Perform a Viability Study – gauge how much competition the business has in the neighborhood, check if any new competitors have opened up recently that will take some of the business.
The Types of Business
Depending on the type of business, there are various things you need to do and pay attention to:
Shoe Repair – make sure you have a customer base there when buying a shoe repair business. It has to be an established business in the neighborhood. It helps if you're familiar with the neighborhood, or you can ask the locals. Make sure the seller signs a non-compete agreement so that he cannot just open a new business in the neighborhood and take his old clients back.
Hair Salon, Nail Salon or Barbershop – in the best case scenario, you will not only be buying a business but a culture, especially in the case of barbershop. But tread carefully, you don't know if you are going to be able to maintain that culture. Make sure to sign a non-compete agreement so that the seller not only is not able to open a new salon nearby, they cannot take any of the staff. It may make sense to sign a non-compete agreement with the established staff as well, you don't want them to take the clientele that took years to build somewhere else.
Laundromat or Dry Cleaners – you will need the seller's assistance with the licensing. You may want to ask the seller if the staff is staying, or get new staff, such as the people who take orders and the person who comes in to do alteration. Make sure you have a non-compete so that the seller can't open a new laundromat or dry cleaners next door and take the business with him.
Funeral Home – you're buying the location (funeral homes are usually on easy to notice spots) and the community's knowledge that the funeral home is on that particular spot. But make sure that the new owner cannot use the funeral home's name in the radius for a number of years, and not to make a funeral home that's similar in the same geographical service area.
Car Wash – you are paying for the traffic that passes by the area and the loyal customers who know where the car wash is and come there when they need their cars washed. Passing traffic will make less difference in an upscale hand-wash car wash, which has a business model of needing loyal customers with more expensive cars. Either way, existing customer use is important and can be verified with a couple of random days of candid on-site monitoring.
Restaurant or Bakery – When buying a restaurant, remember that nationwide margins are not more than 3%, so a restaurant may not make much profit even with a large volume of business. Consequently, many restaurants we've seen on the market are overpriced. And that's not even accounting for the risk. Restaurants are fickle, subject to tastes and trends. As far as the volume of business, buyers should not take the seller's representation, but do their own due diligence. And be careful to get the licenses and permits from the New York Department of Health and Mental Hygiene.
Things that a Seller Needs to Pay Attention To
The seller's goals are to get the money for the business and to not be responsible for the business anymore. Make sure to get the deposit, and to have your lawyer make sure that the money is either in escrow account, paid by certified bank check, or is wired before you transfer your rights to the business.
Documents that Need to Be Signed
It is up to your lawyer what documents will be signed at the closing and prior to closing, but here are the most common documents:
Contract – sets the price for the business and the date of the closing.
Amendment to Contract – usually used to push the date of the closing further out, but can also be used to modify other terms of the contract as the buyer is learning more about the business.
Bill of Sale – this is the documents that transfers ownership of the business from the seller to the buyer. Think of it as a deed to a house or a bill of sale for a car.
Non-Compete Agreement – used to prevent the seller from opening a business close-by and taking all of his old customers back.
Assignments – a set of documents assigning the business's lease, website, phone numbers and customer accounts to the buyer.
Corporate Minutes and Resolutions – to make sure that the transaction is in compliance with corporate formalities and is authorized by the Corporation's' decision makers.
More documents need to be signed depending on the transaction and the type of business being sold. You may sign subordination agreements, promissory notes, waivers, releases and indemnification agreements, depending on the situation.
If you are in the process of buying or selling a service business in New York and need a lawyer to represent you in the transaction, give us a call at (212) 233-1233.