Albert Goodwin, Esq. is a Brooklyn estate lawyer who can help you if you need to litigate, probate or plan an estate. You can be sure to receive the personal attention of a true professional who has over twelve years of experience representing clients in all aspects of estates in Brooklyn.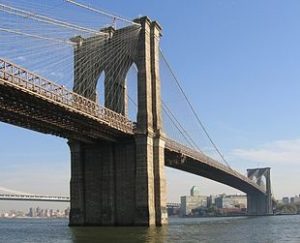 I've had my office in Brooklyn since I started practicing law, and I've been a Brooklyn estate lawyer at the same address ever since. Even though I've expanded my practice to all across New York City, I still treat my Brooklyn clients like family.
Here is the information for our Brooklyn Law Office:
300 Cadman Plaza West
12th Floor
Brooklyn, NY, 11201
Tel. (718) 509-9774
Estate law is one of the more complex type of legal areas there is, meaning that it is best to make sure that you have an experienced and skilled Brooklyn estate attorney on your side. There are many facets of estate law, including estate planning and execution, handling an estate as an executor or administrator or handling estate litigation. With the right Brooklyn estate lawyer representing you in the Kings County Surrogate's Court, you can be sure that your interests are represented in the best possible way.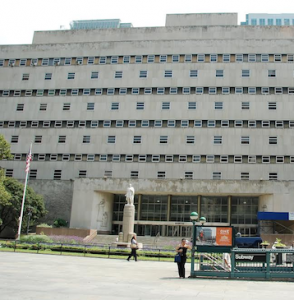 Estate Litigation
Estate litigation, either through objecting to a will or through defending the will in Kings County Surrogate's Court, is a possibility with any estate and is best handled with the best legal representation you can have. When you hire me as your Brooklyn estate attorney, you can be confident that your estate litigation is being handled expertly and responsibly, meaning that you aren't alone in your case. When you hire me, I will work hard for you, so you can have the best chance for a fair outcome in your case.
Estate Planning
Estate planning, especially if you are dealing with an estate with a lot of real and personal property, possible guardianship of minor children or other complex matters is something that you should get the assistance of a Brooklyn estate attorney for. When you hire me, I can help you create an estate plan that will take care of exactly how you want your property being distributed when you die, with special consideration being given to any tax implications of your will, setting up trusts for loved ones or other complex estate matters, such as proactively dealing with possible litigation between loved ones so that you can be rest assured that your wishes are followed. What your will says and how it is executed is something that can be more complex than you can imagine and is not something you should handle on your own.
Executor or Administrator Services
When your loved one passes away and you are responsible for the estate, either through being an executor or administrator, I can help you navigate all the complex steps that surround probating and settling an estate in Brooklyn Surrogate's Court. Being the representative of an estate is more than just distributing money. There are very specific laws in place that set up how the assets in an estate must be distributed, especially when it comes to creditors against the estate. There are also requirements for making sure you properly account for all estate assets to beneficiaries and heirs and make sure those assets are protected. Failure to do your duty as an executor or administrator properly can mean that you will be found personally responsible for your error. Having the right Brooklyn estate lawyer on your side is the best way to make sure that you complete your duties properly and eliminate your personal financial responsibility.
If you have any need relating to an estate in Brooklyn, call me, Albert Goodwin, at (718) 509-9774 today.