Albert Goodwin, Esq. has a track record of good results and positive client experience. See our Google,  Avvo and Yelp Reviews reproduced here:
Albert Goodwin, Esq.
a month ago

I highly recommend Albert's firm to anyone looking for legal representation in a New York estate litigation matter. He and his associate, Katrina, have a powerful synergy and are doubtless among the very best of the best in the city. I felt well-represented every step of the way at Albert's firm and could not have asked for a better attorney-client relationship.

Albert gracefully agreed to take on my matter as a transfer-in from another firm, was efficient in getting up to speed, and brought it to a successful conclusion. His and Katrina's ability to handle a mountain of work in such a tight time frame is nothing short of incredible. I would have picked Albert's firm in a heartbeat to represent me from the beginning if I had to do it all over again. The fees were beyond reasonable, especially given his firm's deep and demonstrable commitment to high-quality work product.

One thing I particularly appreciated as a client was Albert's quick, cost-effective answers whenever I had a question. I tried not to bombard him with questions, but whenever they naturally came up, he always got back to me right away. He will not sugarcoat anything for you and will make his analyses of your matter crystal clear.

On a more personal note, Albert is an all-around great and witty guy who made this litigation a much more pleasant experience for me. I will always be thankful for his and Katrina's tireless work on my case.

   

a year ago

Thank you for the work you provided regarding the trusts. I would be remiss if I didn't let you know I feel you did an outstanding job. You analyzed the information I provided from a legal perspective and your experience with trust

 law. Then you providing me with not only commission figures (Supplemental Memorandum) but a comprehensive narrative (Memorandum of Law) explaining why and how you came to your conclusions. This narrative was written in language I could easily understand (not legalese), often not the case between council and client communications. What's more, you caught several of my errors regarding calendar-day-counts as well as arithmetic calculations. Your attention to detail is outstanding.
I took a shot and contacted you after an internet search for an attorney with trust expertise, not knowing what to expect. You far exceed my expectations and I suspect the scope of work you did exceeded the reasonable fee you charged. If anyone ask you for a reference, feel free to give them my number.
Thank you for your help. I hope to have the opportunity to work with you again in the future. Glen Davis

   

3 months ago

Albert Goodwin is one of the most professional, knowledgeable, responsive, and honest attorneys I know. I had been searching for an attorney to set up a trust for my family and after I called him, he explained the entire process to me in

 

detail. It was this phone call that made me realize that I had the best person for my estate planning services. If you need an attorney to handle all of your estate planning issues, DO NOT hesitate to call Albert Goodwin. He is a great attorney and a better person. Mr. Goodwin, thank you for your services!

   

6 months ago

Mr. Goodwin is professional, knowledgeable, honest, persistent, compassionate and responsive – isn't this the definition of a good lawyer! He's very meticulous and down to the point , always ready to explain things in great

 detail, so at all times I had clear understanding of the case status and the steps to be taken next.
Immediately after our initial conversation – as I was still "shopping" for an attorney to handle an Estate case – my search for a lawyer was over – based on how that conversation went I knew right away that I found one whom I can trust and whom I can rely on to get the case to the desirable outcome. never even once through the case I had any regrets of that decision – just in contrary I consider myself lucky to have hired Mr. Goodwin.
I deeply appreciate all his work on my case, his legal advise and all his guidance.

   

6 months ago

Mr. Albert Goodwin represented me as the beneficiary of a trust. This very complicated & difficult issue had been resolved for 24 years! I finally received my rightful share, only after Mr. Goodwin used his intelligence, observational

skills & foresight to win. He has excellent morality…..something sadly missing in most people in the 21st Century. I am thankful & grateful I hired Mr. Goodwin as my attorney. He went above and beyond to win. I highly recommend his services.

   

6 months ago

Very impressed with his willingness to take time to answer questions for someone who is not yet a client. Seemed very knowledgeable. Easy to talk to, helpful and no pressure. If we pursue our case, we will definitely be back in touch

with him

   

9 months ago

We needed a simple Last Will & Testament and responded to a card we received thru USPS. Our phone call was received very professional and time were quickly arranged to suit our requirements. Preliminary information were exchanged via

email contact and all preparations were thoroughly explained. by Mr Albert Goodwin, who took the necessary time to explain all the information we needed to complete the required Last Will & Testament. We will certainly return to Mr Albert Goodwin, again for any adjustment that may be required to update the documents in the future.

   

a year ago

I am an out of state resident, and needed legal representation in regards my recently deceased brother's estate in NYC.
To begin with, out of all attorneys I have spoken to initially, while "shopping" for legal representation in NY, Mr. Goodwin was the most competent, through, helpful and responsive right from the first conversation we had on the phone. So, naturally it was my immediate decision to hire him, dismissing all considerations of the lawyers I already spoken to at that time and eliminating any need for me to look any further.
Ultimately I am happy to say that this first impression I had of Mr. Goodwin has been proven to be 100% correct: he's a great lawyer My case was handled from start to the conclusion with the utmost professionalism and thoroughness. All and any questions I had were being answered by Mr. Goodwin promptly and with great clarity. Despite the fact my situation turned out to be not as simple as an "open and shut" case as it may have appeared in the beginning on the surface, it has been fully resolved to my satisfaction and comparatively quickly – much faster than I initially expected.
Mr. Goodwin, thank you so very much for your professionalism and compassion!

   

a year ago

Mr. Goodwin has exceeded my expectations with his professionalism and effectiveness. He's always there to answer your questions and help you throughout whatever the process may be. He's knowledgeable and honest. He made me feel comfortable

 

and safe, during a time where I found my self so confused, lost and scared.

   

a year ago

Expert advice and attention to detail and always available for communication Mr. Goodwin helped with what seemed like an insurmountable task. With patience knowing it was a marathon and not a sprint we got it done. Forever thankful!

   

a year ago

its was truly a pleasure working with MR..GOODWIN. everything was done on a timely matter. very professional. highly recommended.thks again for a job well done.

   

a year ago

I am not a client, however, I called in regards to a personal matter in need of legal consultation. Mr. Goodwin answered the phone promptly and thoroughly answered all of my questions. I could not have asked for more and appreciate the

 

professionalism. If I happen to hire a lawyer for this matter it will be Mr. Goodwin..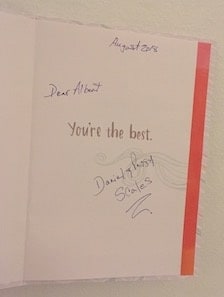 My family and I were selling our home in Brooklyn to move to a beautiful dreamy house in NJ to be close to my children and grand children. We were moving along until the atttorney I retained to handle the sale informed me that there was a lien on our home… We were told that he did not handle matters like this. I asked what the lien was and I gasped and almost fainted. I informed my brother as to what had happened and he contacted Mr. Goodwin. He came by our home and spoke with us and assured us that all would work out well. The next day he requested that my brother forward several documents to him. He began his magic, an employeee from the NYC Agency contacted us and told us that our attorney was working on our case and not to pay any lien until the matter was finalized… After a short time passed we were informed by Mr.Goodwin and the NYC Dept. of Finance that the lien was removed, why because of several laws that Mr.Goodwin was quite familiar with. Strange how other attorneys involved knew nothing about these laws. I am now in NJ enjoying my children and grandchildren,awaiting our first Thanksgiving and Christmas together… This was all made possible thrugh Mr. Goodwin's diligence, hard work, knowledge of the law and his dedication to his clients. Thank you Albert May God Bless You each and every day.
—
My husband died in Australia on a scuba diving vacation that turned out to be to much for his heart, leaving a substantial estate. Before I was aware of what was going on his sister rushed in naming herself next of kin, claiming that her brother was divorced attempting to cheat me out of my inheritance. I was devastated at the loss of my a strained yet very loved husband. I spoke to some attorneys in the state of North Carolina where I reside however I was informed that they were unable to take the case as my husband's estate was in New York, therefore I would have to acquire a New York attorney. I went on the internet and just prayed that the lord would bless me with a good attorney, I was blessed with not just a good attorney but a great one. A tearful frantic call to a busy Albert Goodwin, who to my surprise answered his phone, after all it was after hours but this man was still there, upon hearing my situation told me he would move some things around and would be happy to take my case, I think he disliked the way I was being treated. This is a great firm they helped me every step of the way even though I lived out of state. Mr. Goodwin took control of this situation we became a team, he requested documents once he had those documents my worries were over, soon I was executive of my husbands estate executing his wishes as I know he would have wanted. I will never forget Mr. Goodwin's last words to some people we will not name, "After All She Is His Wife" Thank you for everything. Mrs. Michele Hines Diaconescu.
—
During a long, drawn-out estate settlement, I was very fortunate to have Albert Goodwin as my attorney. He is extremely competent, straightforward, and very effective. Albert was my confidant and legal guide as he tackled my case. I always felt that he was looking out for my interests and giving me sound advice. Prior to Albert's involvement, my case had come to a halt. He moved it along and brought it to a satisfying conclusion. I attribute my eventual success solely to Albert's actions. I greatly appreciate all that he did for me. Russell Kivatisky, Ph.D.
—
Mr. Albert Goodwin represented me as the beneficiary of a trust. This very complicated & difficult issue had been unresolved for 24 years!
I finally received my rightful share, only after Mr. Goodwin used his intelligence, observational skills & foresight to win.
He has excellent morality…something sadly missing in most people in the 21st Century.
I am thankful & grateful I hired Mr. Goodwin as my attorney. He went above and beyond to win. I highly reccomend his services.
—
Mr. Albert Goodwin has helped me with a difficult legal matter requiring much analysis and comprehensive knowledge. He is gifted in memory and observation. He is very responsive and amiable. He intelligently handles difficult situations. He is fair with capital requirements and details his work well. He delivers what is promised. His morality is rarely observed in New York City attorneys. He is one of the best attorneys we have ever worked with!
—
Albert Goodwin is a great estate attorney. He's settled my New York probate without any hassle. He is a friendly person and very professional, his staff as well. When we went together to court, it seemed that other attorneys and the judge knew who he was, which made me feel confident in my case. Thank you for helping me out.
—
Albert Goodwin facilitated an estate settlement for me. I reside in another state and he kept me infomed on all negotiations. The whole matter was settled without my having to go to New York. I highly recommend his legal services.
—
In a trust case, Attorney Albert Goodwin did a fabulous job sorting through the facts, meticulously to get to the heart of the case. There was quite a bit of study involved. He kept great records and everything was filed on time. He is very responsive and took the case to judge enforcement. He is a real professional. I would rate him a 10 and give him a top 5 Star rating, he's the best.
—
Mr. Albert Goodwin is one of the best lawyers we have ever worked with. He has a gifted IQ in observation and memory; he`s extremely personable and responsive. He's very efficient in billing and has great attention to detail. He has great patience with difficult people. He has a morality that is rarely found in New York attorneys. He will do what he says. You can depend on him. He has helped us immensely with trust law.
—
This attorney drafted a will for me. The will was drafted in a professional matter, and was pretty fast. A positive experience overall, would recommend.
—
I asked for Albert Goodwin's service only once some time ago: writing a will for me.
In one session he completed the whole process of writing the will – without any hassle. He is a friendly person and very professional, and he was very generous in giving me a fee discount because of me being an underpaid musician in NY at that time.
—
This attorney closed out my mother's estate, with me receiving the rightful share, to the surprise and dismay of my sister who was the executor. He worked tirelessly on my case, and got results., This is how it should be done. I would recommend Mr. Goodwin to anyone with an estate problem – he gets them resolved.
—
Albert is a great attorney. He worked very hard to resolve my case in an efficient and timely manner. He is very knowledgeable and trustworthy. I would highly recommend him.
—
Mr. Albert Goodwin, Esq. does your legal matters correctly the first time. He does his legal work in a very effective and sensitive way. In my case the legal work was for a will, health care proxy and power of attorney. He has become the go-to-man for me to find an appropriate lawyer- an additional great benefit of our professional relationship. I recommend Mr. Albert Goodwin, Esquire highly.
—
Very well informed! I called from California and he was just as helpful as if I was next door in New York. It's very rare these days to have an informed discussion with someone who is genuinely interested in making your life less stressful. Thanks Albert!
—
A truly sincere and honest person, with character and experience hard to come by these days, Albert went out of his way for me and is highly recommended!
—
Thank you, Albert for meeting with me and giving your honest and helpful advice on the matter at hand.You are the best! Albert Goodwin, is very professional and friendly lawyer. We highly recommend his services for your needs.
—
Albert provided wise advise that saved us thousands of dollars and even more value in reducing stress and time. He was patient , kind and clear .We strongly recommend him.
—
I just called from Texas, the lawyer personal attention was amazing . He took his time to listen me and the details about my case. Very honest person and a great professional! He provided important information about my case which avoided me to spend thousands of dollars on a dead case.
I would definitely recommend him !
—
Mr. Goodwin is a great attorney to have on your side. He is confident and knowledgeable, has his clients best interest in mind, honest and straightforward, and presents the correct assessment of a situation.
—
Albert Goodwin has been my lawyer for many years. He gets things done in a timely matter and without any hassle. He is very intelligent and can figure out complicated business situations. I can always count on him for legal and business advice.
—
I contacted Mr. Goodwin last week on a family will matter. His advice
was practical, professional, and honest. I believe another attorney would
have taken my case, began litigation, and charged me accordingly.
However, Mr. Goodwin listened carefully as I read a portion of the will
and explained why we couldn't win. I checked with a local judge and
Mr. Goodwin was 100% right. Thank You Mr. Goodwin
—
We worked with Albert to look into question about a will for us. Not only did he answer the phone right away (We have been waiting 2 days for other lawyers to get back to us), he call me back with a full review of our case in less than 2 hours. He was awesome! Very helpful and I would definitely recommend him.
Law Offices of Albert Goodwin
Average rating:
1 reviews
Aug 15, 2019
Albert Goodwin is a great New York estate lawyer, helped me every step of the way.