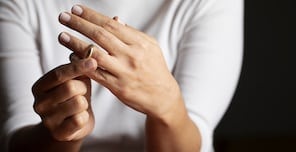 The first step in getting a quick divorce in NYC is determining whether you are eligible to file for divorce in New York. Generally, if either of the spouse has resided in New York for at least two years before filing the action, the New York court has jurisdiction. This two-year residency requirement can be reduced to one year if: (a) the couple got married in New York; (b) the spouses lived in New York as a married couple; or, (c) the grounds of divorce took place in the state of New York.
The quickest way to get a divorce in NYC is the uncontested divorce. Both parties have to agree to all the terms of the divorce: to end the marriage, child support, child custody, spousal support, spousal maintenance, and division of assets.
If the parties don't have children under 21 years old and agree to the distribution of marital assets, they qualify for the expedited uncontested divorce. The parties will need to file a Stipulation of Settlement, which the court will approve in its judgment of divorce. If the parties have children under 21 years old but agree on issues of property, custody, and visitation, there are more forms to sign, but the divorce proceedings can be expedited if the defendant spouse waives service and accepts the summons and complaint. In uncontested divorces, a divorce decree can be issued in as little as six weeks.
If you are in need of a quick divorce in NYC, we at the Law Offices of Albert Goodwin are here for you. We can be reached at 718-509-9774 or 718-509-9774 or by email at attorneyalbertgoodwin@gmail.com.