The Surrogate Court is a court that deals with matters relating to people who died, as well as guardianships and adoptions.
The Surrogate Court issues Letters Testamentary and Letters of Administration, which appoint a person to be in charge of an estate and lets that person marshall the property of the estate, pay the debts of the estate and distribute the property to the heirs of the person who died.
The court also deals with disputes that arise in the course of estates, such as the validity of a will, the appropriateness of the executor and the financial state of the estate.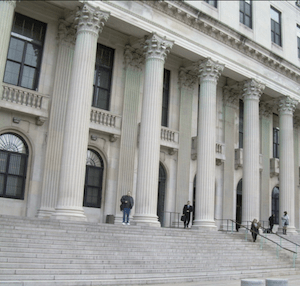 Because the Surrogate Court deals with so many different types of matters, it has various departments dedicated to those matters specifically.